iwa Spa is a full service wellness spa located right in the Blue Mountain Village. Winner of "Best Hidden Gem" and "Best Yoga" at the Spafinder 2016 Wellness Travel Awards. The spa offers a wide range of wellness inspired services, creative spa packages, a boutique loaded with amazing products, and a truly one of a kind yoga practice in the warm volcanic rock studio (ganban-yoku). The name "iwa" translates into rock in Japanese. Our vision at iwa is to Inspire Wellness Always (IWA) - we do that with every interaction our guests have with the spa, from a custom built pedicure bench, to the ability to select your preferred music in-room, to how our very welcoming staff make you feel. Even the smallest detail such as custom blended tea and a taste of chocolate with local maple syrup, are all designed to make our guests feel fantastic.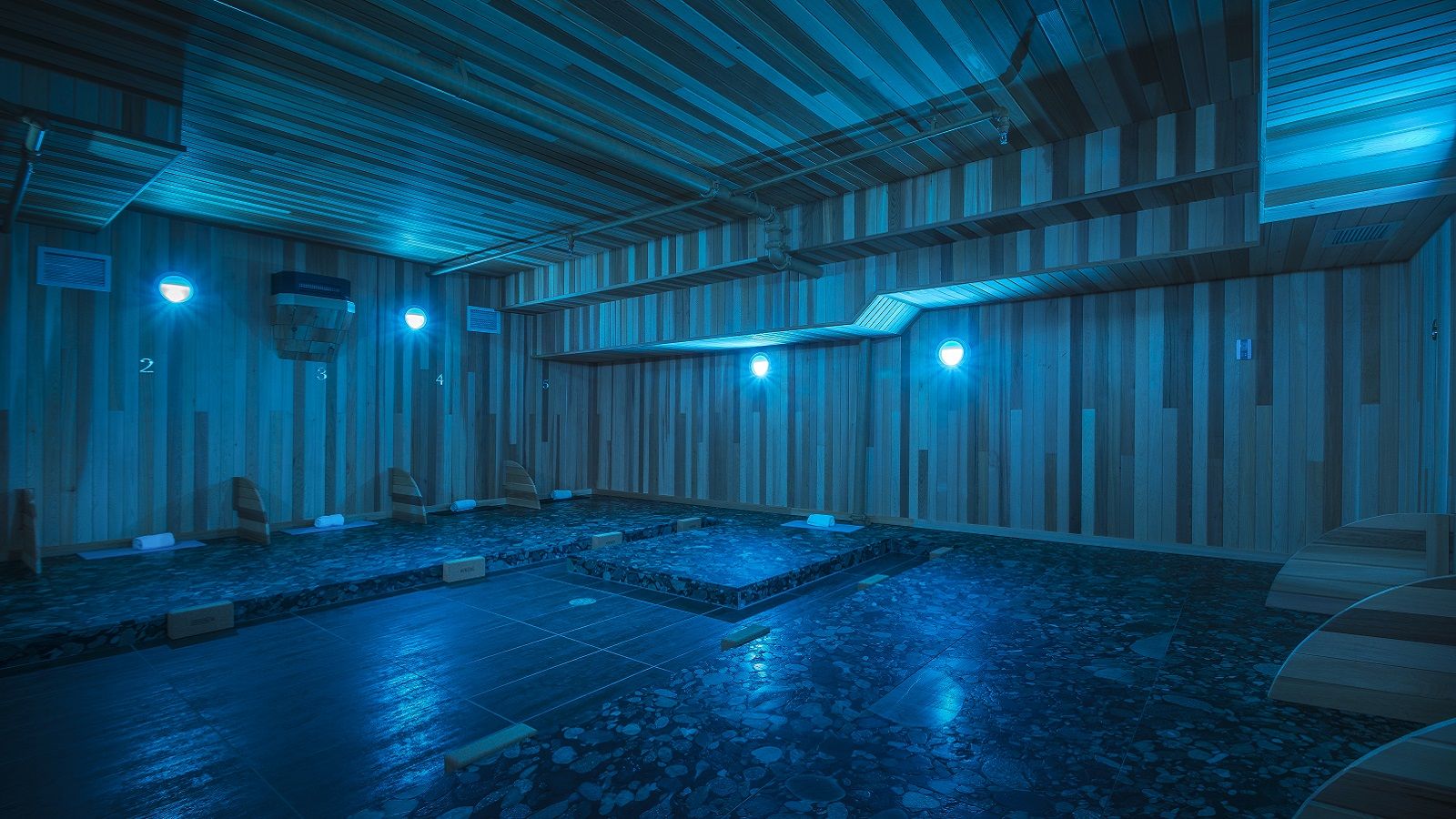 SPA TREATMENTS
iwa Spa offers a wide range of services for individuals, couples and groups. Featured services include:
Ganban Volcanic Rock Therapy
Massages
Facials
Manicures and pedicures
Reflexology
YOGA CLASSES
Enjoy the physical and mental benefits of yoga with classes at iwa. Take in the spectacular mountain views with yoga in the garden, or try yoga in our ganban studio on the warm volcanic rock. iwa Spa offers class packages, group classes and private 1:1 sessions. Class schedule changes seasonally - visit our website for details.
DETAILS
Call 705-293-2492 to reserve your appointment. Manicures and pedicures are offered to guests 12 years and older. Massage, reflexology and gaban-yoku is reserved for guests 18 years and older. The spa is open all year. Learn more at iwaspa.com