Blue Mountain Pet-Friendly Resort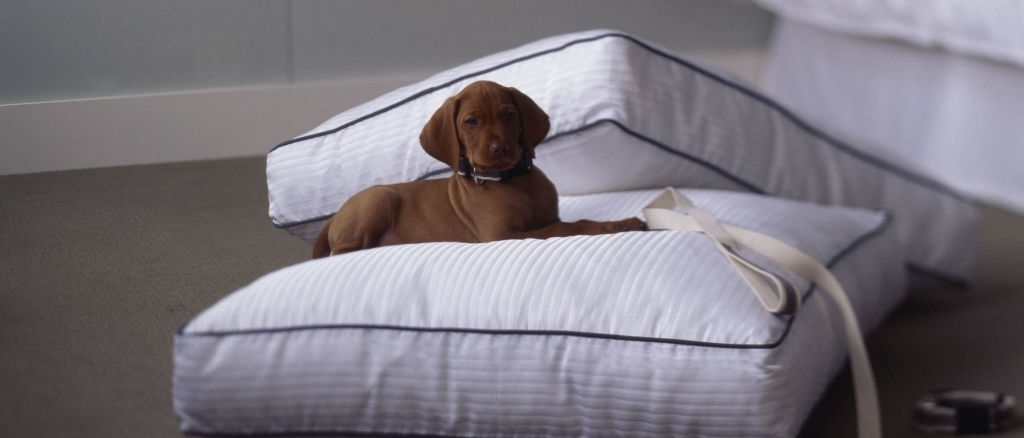 We welcome all guests at The Westin Trillium House, Blue Mountain and your four-legged companion is invited to stay at our pet-friendly hotel in Blue Mountain as well. With the Westin Heavenly® dog products, your furry friend will leave the hotel feeling rested and rejuvenated. We offer the Westin Heavenly® Dog Bed to our four-legged guests upon request at the time of reservation. Our concierge would be happy to show you our dog friendly areas in Blue Mountain including:
On-Resort Trails (must be on leash):
Off-Resort Trails (must be on leash):
Bruce Trail
Georgian Trail
Off-Lead Dog Parks:
Off-Leash Dog Park; Poplar Side Rd between Hurontario St and Raglan St, Collingwood Ontario
Moreau Park; Corner of Alice St West and Victoria St, Thornbury
Wasaga Beach Park; Oakview Woods beside the RECplex on Mosley St just past the Superstore (on 45th St)
Owners must sign a waiver at check-in and are responsible for any damage, additional cleaning and compensation to other guest's that may be required. Please note that all dogs must have rabies immunization shots prior to traveling to Ontario.

When travelling with your dog to the hotel the following policies and procedures must be followed:
Dogs must be pre-registered to ensure that a pet friendly suite is available.
Dogs must be leashed inside the hotel and outside on resort property.
Dogs cannot exceed 40 pounds.
Dogs cannot be left unattended in guestroom.
Dogs are not permitted in the resort restaurant.
Dogs are not permitted in outdoor pool area.
Limit of two dogs per guestroom and they must be over 6 months of age.
Dogs are not permitted to bark excessively or guest will be asked to leave the premise
Dogs are not permitted to foul in the lobby or guest rooms
Dog owners must pick up any feces on resort property.
Thank you for your cooperation.
*There is a $200 fee for non-compliance with any of the above policies.